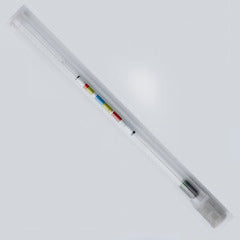 Quickdrometer
Test your wine, beer, or whatever faster and easier with the Quickdrometer! Used in conjunction with a traditional hydrometer the Quickdrometer is unique because it can be used with one hand and it filters at the same time so readings can be taken directly from wine must or wort.
No test jar. No oxidation. No mess!
Made right here in Bangor, ME!
*Hydrometer not included!*