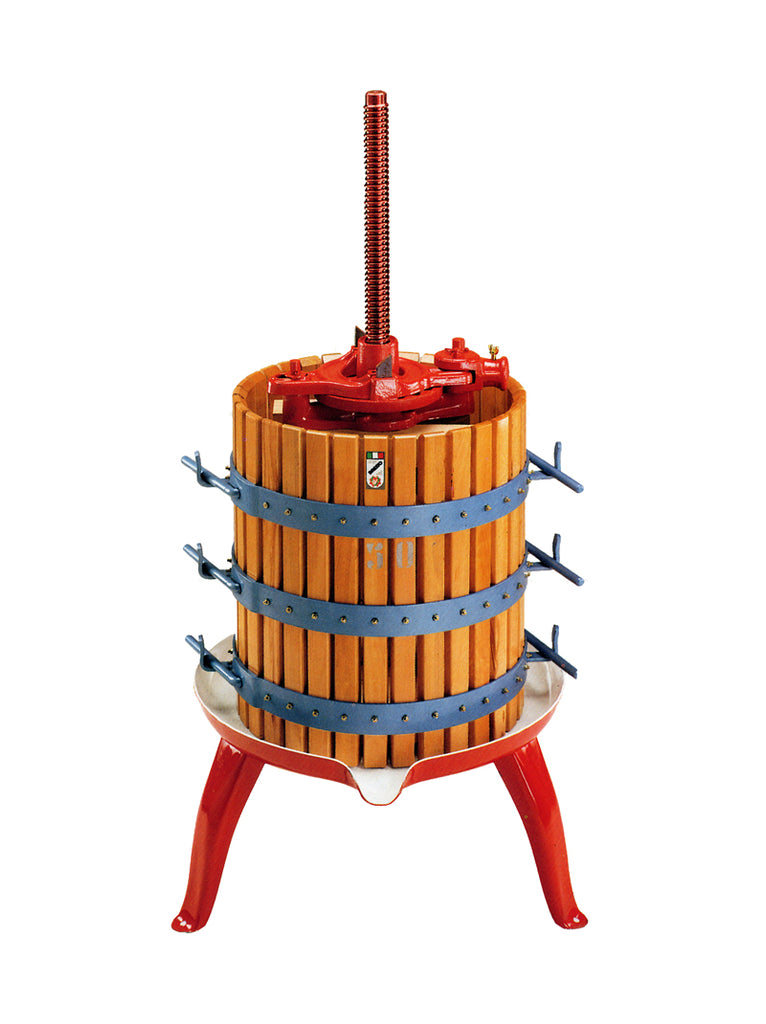 Ratchet Fruit Press
Beautifully made, with a heavy duty pressed steel base covered with a hard wearing enamel coating, a wood cage bound with enameled steel rings, a stainless steel spindle, and cast iron press mechanism.
Operation is quite simple, just place your fruit in the cage, place the pressing plate on top, stack up the padding blocks on top of the plate and then screw the pressing mechanism down onto the blocks thus pressing the fruit, and squeezing out all that valuable juice.
The "number" (#) of the press refers to the diameter of the basket in centimeters. There is no direct relationship between the diameter of the basket and the capacity in gallons or the number of pounds of grapes it can hold. 25# model holds about 5 gallons.

Dimensions vary. Item can be shipped to you directly, but may take longer.
*Special order item. Allow 2-3 weeks for delivery.*
*Smaller and larger sizes also available. Prices listed are for online sales; better prices available for in-store pick-up.*
*Appearance may vary.*
Fruit crusher sold separately!