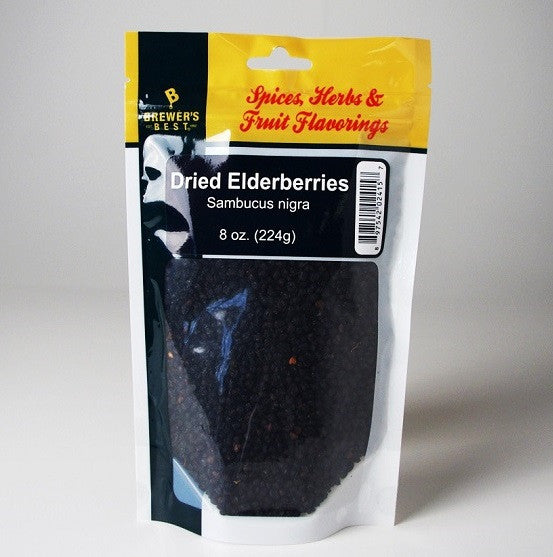 Dried Elderberries - 8oz.
Native to the British Isles, the small dark colored elderberry makes an excellent "port" style wine. The appearance of berries on the bushes is said to have signaled farmers when to sow their wheat. The berries are also reputed to have been used to make one of the first black hair dyes in ancient Greece.
Dried elderberries are also key to making homemade elderberry syrup, which can provide a great immunity boost during cold and flu season!