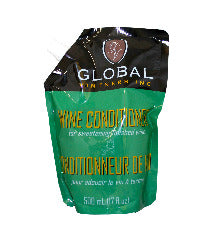 Wine Conditioner (500mL)
Wine Conditioner is a combination sugar/sorbate solution for adding to a fermented wine in order to give it some residual sweetness. The sorbate helps prevent fermentation of the sugar that you are adding.  Solution is 76-78° Brix.
Directions: Add to taste, usually up to 125ml (4 oz) per 23L (5 gal) of wine.  Wine must be stabilized before adding sweetener.
*Gallon containers are available as special order.*