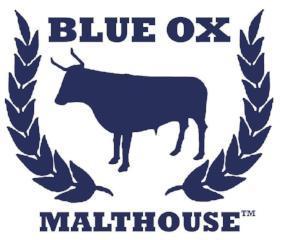 BLUE OX 2-Row Pale Malt
Grown in Maine and malted by the friendly folks at Blue Ox Malthouse in Lisbon Falls, Maine, this 2-row pale malt is an excellent base for just about any brew. Support local!
From Blue Ox: "This clean, crisp malt with mild sweet and grainy flavors is fully modified for high extract and enzyme potential. Made from 2-row, Newdale barley, it provides excellent body and is perfect for highlighting as a stand alone in a kolsch, blond, or pilsner style or as a robust base malt for any style. 2-2.3 SRM."