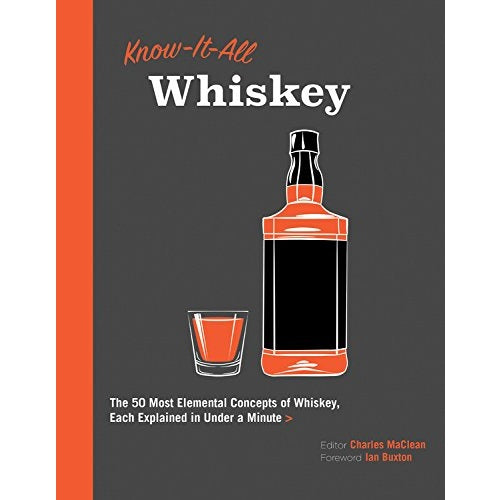 Know-it-All Whiskey
Knowing whiskey is social capital these days. Know It All Whiskey will make sure you know your Scottish single malts from your Kentuckys. So you enjoy a dram or two, but do you know how whiskey is made? Do you understand how to nose and taste whiskey, and can you tell the difference between regional and national varieties? Pour yourself a measure, take a seat, and let Know It All Whiskey take you on a journey from the very first distillers to the latest brands around the world. 
Know-It-All Whiskey demystifies the origins, history, production, and varieties of one of the world's favorite spirits. Compiled by whiskey experts, this beginner's guide serves up all you need to read the message in the bottle in 50 small nips—or rather, with 300 words and an image. Entries explain everything from the history of whiskey production, including the ins and outs of the whiskey trade, to which foods to pair and which whiskey festivals to visit.
Distilled with spirited graphics and supported by glossaries and biographies of key figures, here's how to enjoy whiskey—or whisky—from the single malts and blends of Scotland to their acclaimed Irish, North American, and Asian counterparts.